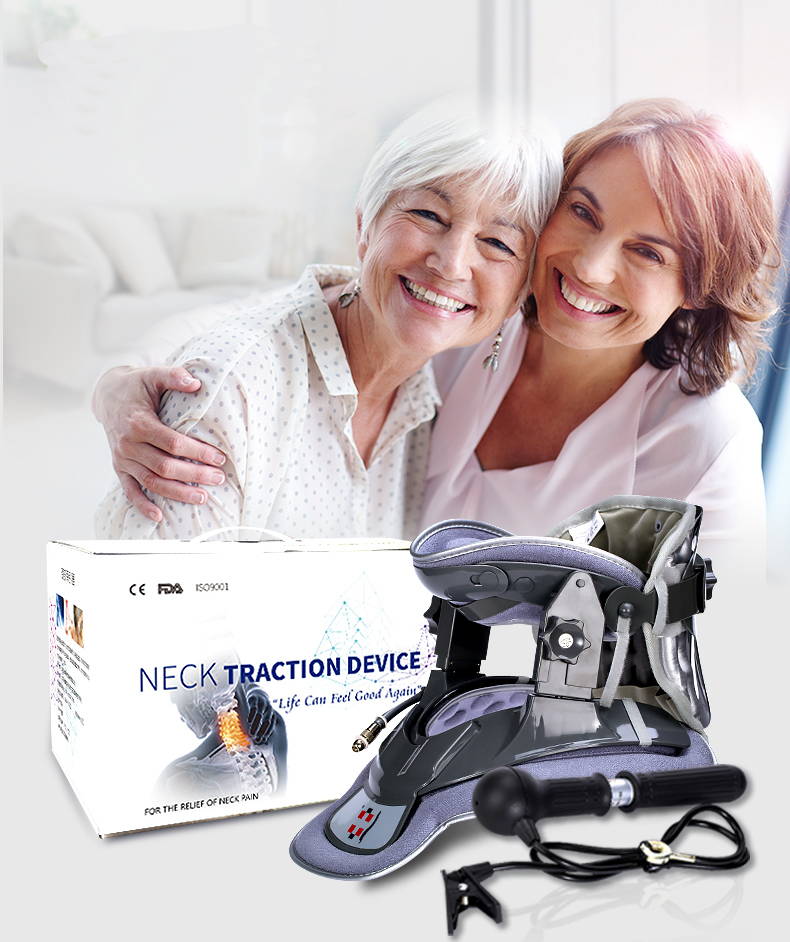 Provides immediate relief of your painful neck issues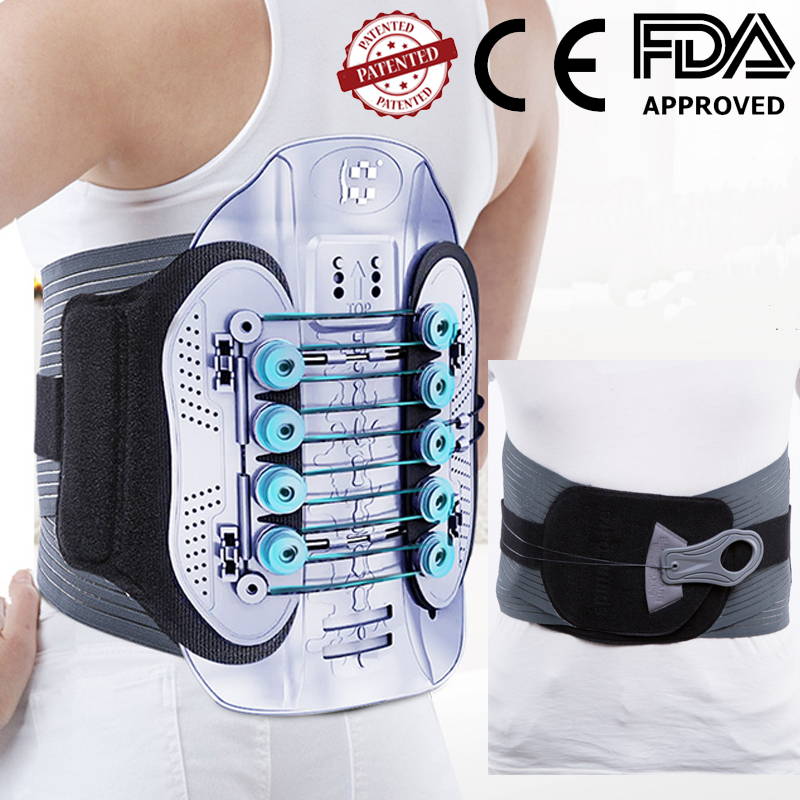 Flexbackpro Lumbar Support Belt
FlexbackPro is a semi-rigid lumbar support brace designed and engineered to disperse the pressure on the lumbar muscles and provide maximum spinal support.
Flexback Pro can help with numerous different causes of back pain or conditions including: Lumbar mechanical back pain ,Spondylolisthesis ,Spondylolysis ,Lumbar spinal stenosis ,Degenerative discs ,Bulging or herniated discs ,Facet syndrome , etc.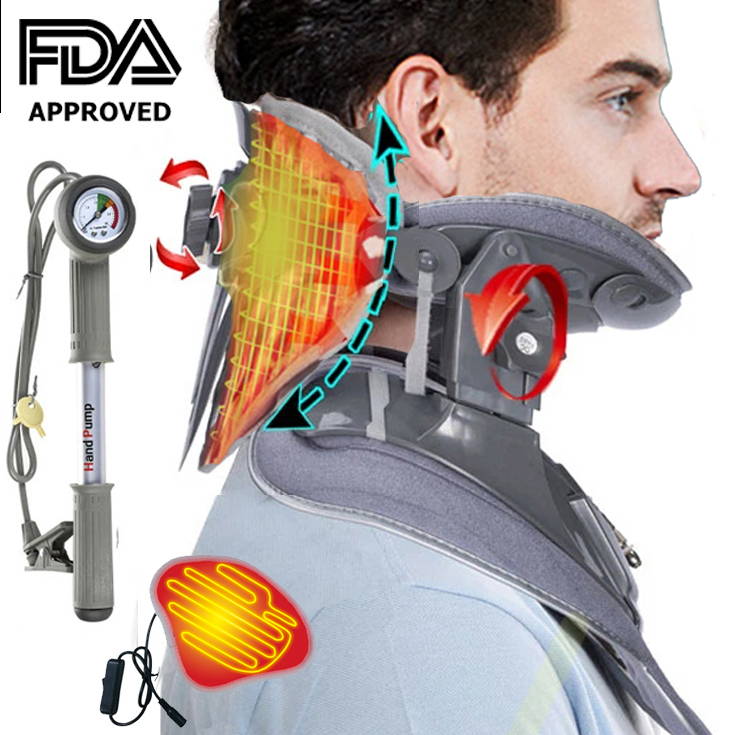 Traction Plus KG300 Neck Traction Device
The Traction Plus utilizes a combined Fixed Point Traction and air pressure traction to restore the 26-degrees optimal vertebral arch ,
By using an innovative FDA approved compression air system , it generates just enough pressure to release tension to opens up the cervical vertebral space, stretch the neck muscles to align vertebral discs and alleviate neck pain.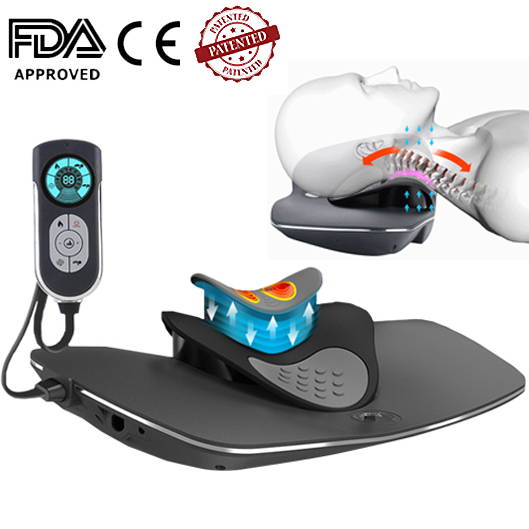 Tractionpro KP800 Cervical Care System
Tractionpro KP800 is a multifunctional at-home cervical care system, designed to alleviate neck and shoulder pain, keep cervical vertebra active, prevent cervical spondylosis and retain a proper posture making you feel fresh and invigorated.
Tractionpro KP800 has been carefully engineered to provide maximum comfort, efficiency, and ease of use and truly makes it possible for anyone to have a professional physiotherapy device at home.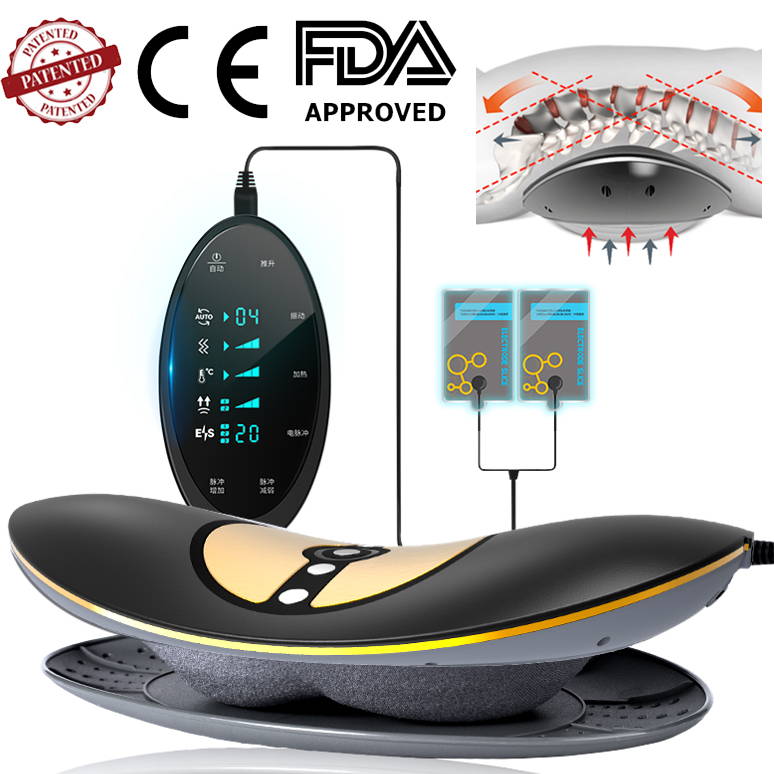 Spinalcare UG300 Lumbar Therapy Device
Spinalcare UG300 is an innovative 6 - in - 1 at-home therapy device for natural, safe, and effective lower back pain relief by incorporating various proven therapies such as;
1. Rhytmatic Dynamic Air Traction
2. Far Infrared Heat
3. Red Light Therapy
4. Electric Pulse Therapy
5. Multi-Frequency Vibration
6. Magnetic Therapy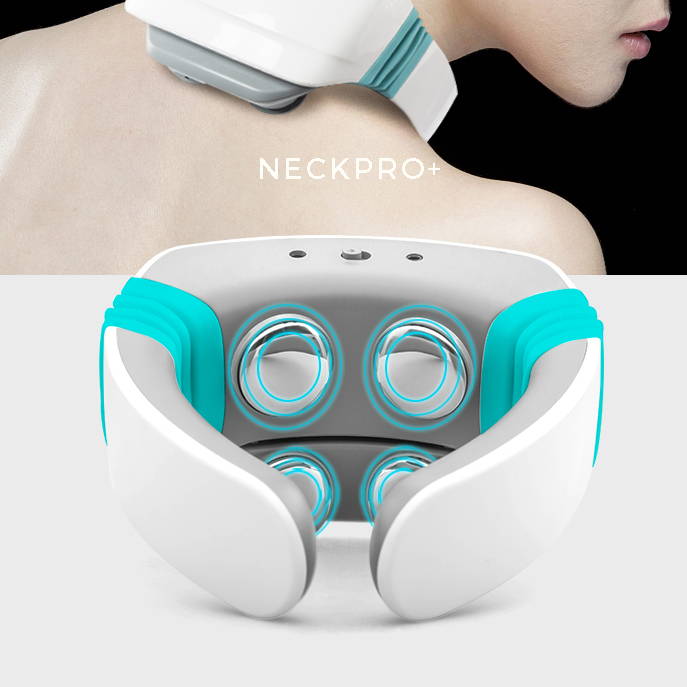 Neckpro+ Intelligent Neck Massager
The Neckpro+ 3-in-1 Intelligent neck massager relieves neck and shoulder stiffness by simulating the effect of a real human massage to help relieve neck soreness, shoulder tiredness, body tension, improve sleep quality and promote blood circulation.
Your neck is suffering from great pressure after desk work or engagement with smart phone, causing neck pain and muscle tension over time. With Neckpro+ Intelligent neck massager, combined with modern electronic technology and several patents, It not just helps to relieve neck pain, shoulder tiredness, but also improve sleep quality and promote blood circulation, waking up your mind and body vitality and keeping optimal condition